Discussion Starter
·
#1
·
Hey all,
I've been looking for the rear wheel stud specs for a long time. So far I've confirmed the front press in studs are 610-327 M14mmx1.5 overall length is 2.48.

Free Shipping - Dorman Wheel Studs with qualifying orders of $99. Shop Wheel Studs at Summit Racing.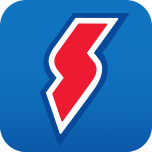 www.summitracing.com
My problem, is that the current rear studs are the exact same as the front and all replacement parts are about a cm too long to fit under the hub caps.
i can cut the unthreaded end off so that it fits in the original Cadillac rims and hub cap but why would I need to cut something stock? why can't I find the replacement part that fits under the original hub cap? Am I missing a spacer or something? I have two first gen Escalades and see that they are the same although I've been told not to put front on the back.
I've found this
Dorman 610-428.1 Dorman Wheel Studs | Summit Racing
that looks exactly like what I need however won't confirm that it will fit in my 2000 Escalade or a GM Denali
Two studs, of six, snapped off which is why I need to replace them. I also plan on converting the rear dum brakes for disc. I'd appreciate any info you have on OEM wheel studs.