Discussion Starter
•
#1
•
Tires are one of the most important parts of your driving experience. They keep you connected to the road and are responsible for how you drive. If you're into off-roading, they are crucial for your truck's performance and handling on the trails. Without the right tires, you could quickly get stuck. Luckily, there are off-road tires, including all-terrain and mud-terrain tires, perfect for any off-road conditions.
Unlike your stock tires, they're designed in a way that makes them capable of handling the roughest terrains with ease. CARiD virtual shelves have a wide selection of A/T and M/T tires in various sizes and configurations, so you can easily find a perfect match for your truck. Below you will find the most common off-road tire sizes for Chevy/GMC.
Oversized R18 and R20 tires available for Chevy/GMC with a lift:
Keep in mind that tire options listed above may require additional modifications, depending on your wheel specifications. Contact our experts directly to find the best wheel & tire combo for your Chevy/GMC 888.978.3395!
View all off-road tire options available for your model here:


From occasional dirt excursions to regular adventures over rocks and muddy trails, we have the all-terrain, off-road, and mud tires to provide the traction you need.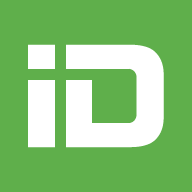 www.carid.com
​