Discussion Starter
•
#1
•
Went wheeling last Friday in the snow and rocks, was an interesting trip to say the least. Got out to the trail at around 4 in the afternoon. Aired down and gave her hell. I broke the first ice and crossed the creek. Got up the trail and the combination of snow and slick rocks and 50 degree temps made climbing difficult. Then it went down hill, my truck died on the rock pile the bronco towed it off and almost to pavement when it started again and ran like a champ, the bronco wanted to do some climbing so he passed me and went over the rocks with ease thanks to his clearance and flexy sas. and my truck died again... So the bronco was stuck on the uphill side of me with no way to get around me. He attempted the rest of the trail only to blow a dana 44 long side and stub shaft. So we 2wd back to my truck and left them there over night. Returned Saturday to put a fuel pump in my truck and drive them both home.
Bronco specs
dana 44 Solid axle swap
ZF5 speed 5.72 first gear
Open diffs both ends.
35" procomp M/T's
Tahoe specs are in my sig. Will add more pics later i think.
Aired Down to 6psi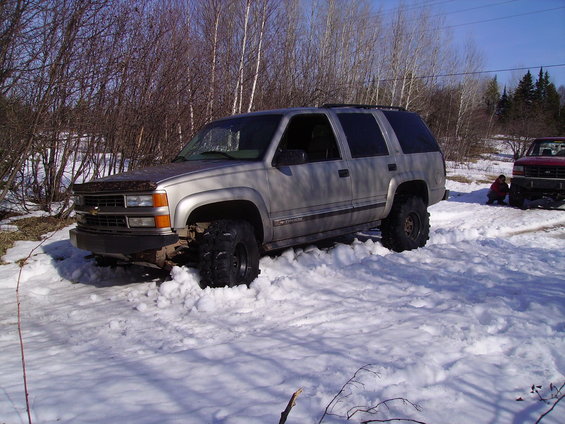 Both rigs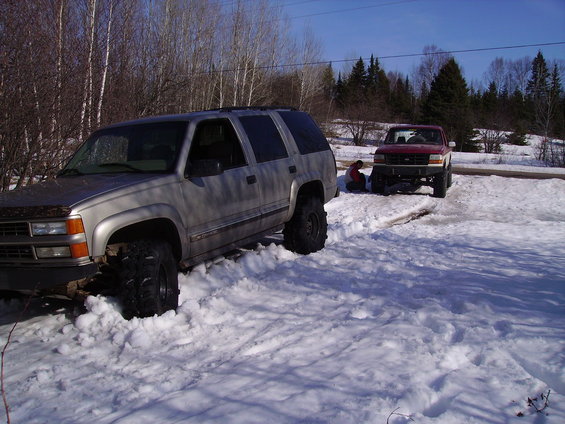 The trail if you look close you can see the creek.
Bronco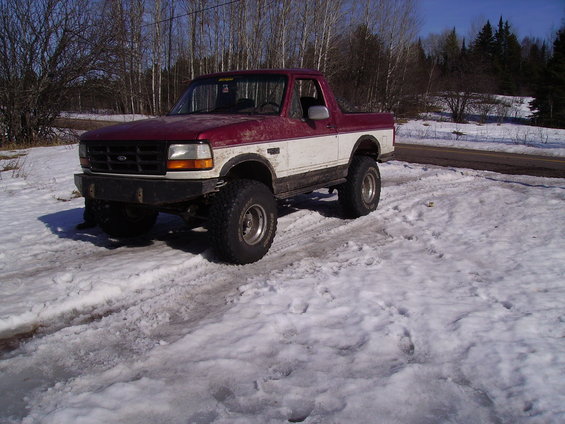 Creek after i crossed
On the rocks